Skip processed foods and make a day's worth of heart-healthy high-fiber treats instead!
Oats
Oats are a hearty breakfast food that lowers cholesterol and makes your heart happy. Cooking old-fashioned rolled oats is quick and easy, but instant oatmeal can be just about as nutritious if you avoid the pre-sweetened kinds.
old fashioned instant
fat grams: 3 grams (.5 saturated) 2.6 gr (.5 saturated)
protein: 5 grams 7 grams (3 to 4 grams for flavored types)
sugars: 1 gram .4 grams (9 to 12 grams in flavored types)
fiber: 4 grams 4 grams (2 grams for fruit & cream types)
magnesium: 28% RDA 19% RDA (6 to 10% for flavored varieties)
Grapefruit and Salmon
Grapefruit can react badly with medicine prescribed for heart disease, so check with your doctor before enjoying this dish if you're taking that kind of prescription. If grapefruit is an issue, try our scrumptious Thai-style Salmon Cakes.
Green light for grapefruit? That's good. Not only does it lower cholesterol and triglycerides, it also brings a wonderful fresh flavor to winter meals. Enjoy Baked Salmon with Grapefruit Cole Slaw.
This meal is a great example of how the right whole food convenience foods can make it easy to eat heart healthy meals.
Salmon with Grapefruit Slaw
frozen salmon filet
50/50 salad greens blend
broccoli slaw
grapefruit segments
We used frozen salmon in convenient single-serving portions. Sprinkle with powdered ginger and bake at 350 degrees for 20 minutes.
Then combine flavorful fruits and veggies for a salad that makes it sing. We used 50/50 spinach and spring mix salad, broccoli slaw, and grapefruit segments to put together a really interesting salad in minutes.
Layer the ingredients in a Mason jar to carry this heart-friendly meal to work.
Nuts
Nuts make the perfect snack. An ounce of tree nuts generally provides 6 grams of protein, 13 grams of heart-healthy fat, and plenty of vitamins and minerals.
Macadamia nuts are an exception, with just 2 grams of protein and 20 grams of fat. They're still a healthy snack, though.
For Valentine's Day, why not mix in a few chocolate-covered nuts? Dark chocolate covered nuts still bring the nutritional punch of the nuts, with the addition of about 13 grams of sugar per serving. Not bad for a special treat!
Lentils and Tomatoes
Lentils are a great source of fiber, and lentil soup is a satisfying comfort food for a winter evening. Start it in your slow cooker in the morning and come home to a delicious hot meal.
The list of ingredients may look long, but you can do your chopping the night before and put it all together while your coffee brews.
French Lentil Soup
2 T olive oil
1 yellow onion, peeled and chopped
2 cloves garlic, pressed or minced
1 c. diced celery
1c. diced carrot
2 T herbes de Provence (replace with thyme and oregano if preferred)
1 bay leaf
2 c. lentils
1 can chopped tomatoes
4 c. broth (vegetable rf chicken)
Put olive oil in a pan over medium heat and put in all the vegetables and herbs. Saute all ingredients till they are softened and fragrant. Put into slow cooker. Add lentils, tomatoes, and broth. Cook on low for 6 to 8 hours.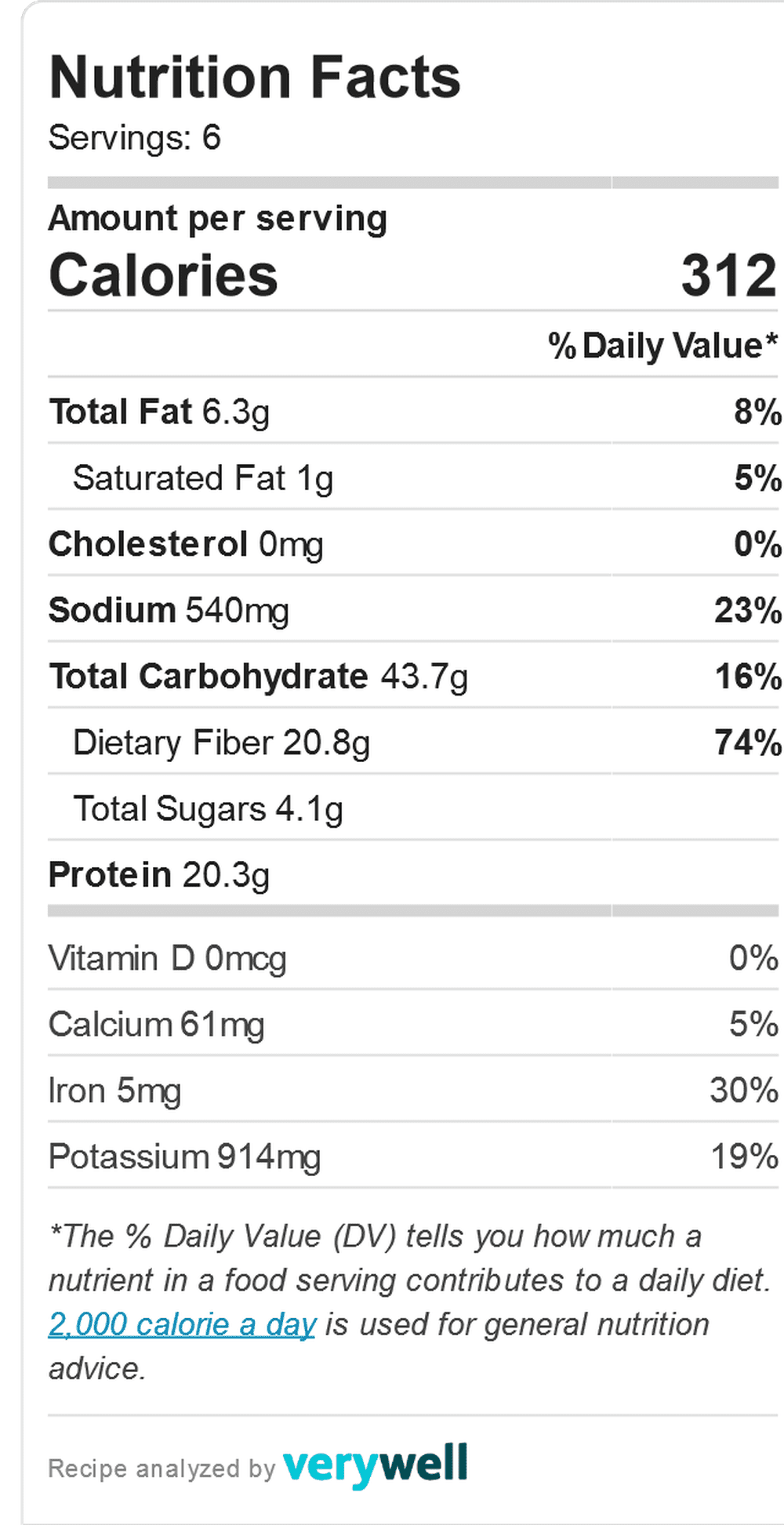 Serve with salad and a whole-grain roll — and keep reading for dessert!
Dark Chocolate and Berries
Valentine's Day is not the day to skip dessert. Instead, base your dessert on these two heart-healthy foods.
The recipe below is sweetened by the chocolate and berries, with no additional sugar. It's also fat free. Fruit and fruit juice provide natural sugars, but they also include vitamins, minerals, antioxidants, and — in the case of the berries — fiber. The chocolate contains 4 grams of added sugar and 1 gram of protein — with just 2 teaspoons of chocolate, there's no significant fat content.
We're calling it a Valentine's sweet treat, but you can enjoy it any day.
Valentine's Sweet Treat
2 c. pomegranate juice
1 packet unflavored gelatin
2 c. frozen mixed berries
1/4 c. mini semisweet chocolate chips (choose real chocolate)
Bring juice to a boil. Stir in gelatin and continue stirring until it is completely dissolved. This can take several minutes. Allow the juice to cool for 15 minutes.
While it's cooling, prepare four individual ramekins. Put 1/2 c.frozen berries and 1 t. chocolate into each.
Pour juice and gelatin mixture into the ramekins, dividing evenly among the dishes. Sprinkle an additional teaspoon of chocolate chips over each and chill till set.